Between last week's tornado(es) and this past extended holiday weekend there are a lot of people that are really and truly heading back into reality (AKA work) today. So, to start off this short week on my blog, I thought I would share with you a couple of fluffy, fun and (alright, I'll say it) smutty reads. As I've mentioned before, I need some "fluff" in between some of the serious books I like to read. And there is a handful of us in my book club that aren't ashamed to pick up a little something others might consider "low-brow" from time to time.
This first one is actually the prequel to a series I already covered a few weeks ago,
The Wallflowers Series
. If you'd like to read my review of this addictive series, simply click
here
. Seriously, this set of books is like a breath of fresh air if you need something fun and flirty. And this prequel,
Again the Magic
, did not disappoint.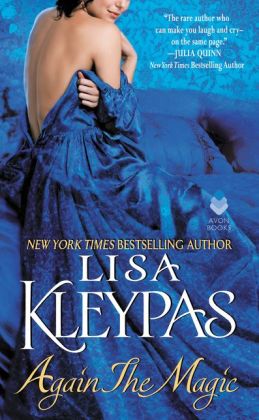 If you're looking for a fun book to read that won't make you think too hard...Lisa Kleypas never seems to disappoint.
Up next is a fun, hilarious, romantic series that has been just as enjoyable (and in which the same round of girls in my book club tend to enjoy). I've read each of the previous books,
The Accidental Genie
is actually book seven. And you really should read the series in order. However, it's not like they're totally unpredictable...if you know what I mean. While this wasn't my favorite of the lot, I still enjoyed it and will definitely read Dakota Cassidy's next Accidental book.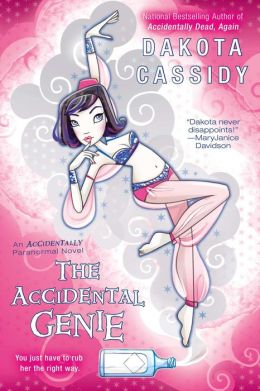 I hope that these books bring a smile to your face if you decide to pick them up. Are you like me and tend to read mindless and fun books from time to time as a palate cleanser?